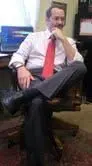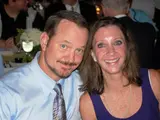 I am a Clinical Psychologist specializing in psychological and neuropsychological assessment as well as therapy for couples, families, individuals, children and adolescents. I maintain a private practice in Jacksonville Beach, Florida working with a broad spectrum of clients.

Education and Training
I graduated with a Bachelor of Arts, Summa Cum Laude in psychology from Michigan State University and went on to a Master's Degree in Counseling Psychology from the same university. I received my Ph.D. in Clinical-Community Psychology from the University of South Carolina. I completed my internship at the James A. Hailey Veterans Administration Hospital with major rotations in Inpatient Psychiatry, and Family Therapy.

While at the Hospital, I worked in the Head Injury Treatment Team (HITT) program as both a consulting psychologist and Case Manager. I provided neuropsychological assessments, behavioral consultation and individual and group therapy to servicemen with serious acquired neuropsychological impairment. I completed my residency at the Family Psychology Clinic in Ft. Myers, Florida.
Experience

I have over 25 years of experience in private practice providing individual, couples and family therapy to clients ranging from preschool children to the elderly. I specialize in providing comprehensive psychological and neuropsychological assessments of both adults and children on an outpatient basis including traumatic brain injuries and sports concussion.
Another area of special focus is family court, legal issues such as parenting plan, parenting coordination and social investigation (previously known as child custody evaluation). I am qualified as an Expert Witness for both civil and criminal cases and have testified in State of Florida and federal cases. I have been serving the Jacksonville area since 1998.
Affiliations
Florida Psychological Association, National Academy of Neuropsychology, American College of Forensic Examiners/American Board of Psychological Specialties, American Psychology-Law Society/Division 41, American Psychological Association, Florida Association of Family and Conciliation Courts.
I am affiliated with Baptist Medical Centers and St. Luke's Hospital - Mayo Clinic, Jacksonville, Florida.
My
curriculum vitae
is available for review.